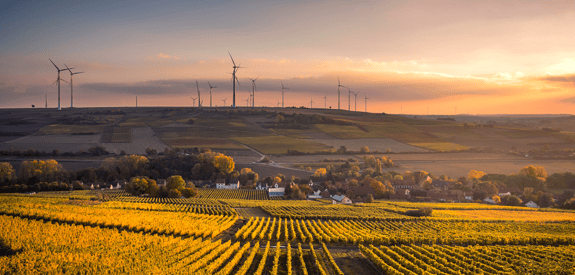 Executive Hiring for Strategic Growth in AI.
Faculty
80%
Director-level acceptance rate.
63%
Reduction in Submission-to-hire.
£100,000
Saved on agency cost.
About Faculty.
Faculty was established by Marc Warner, Angie Ma and Andrew Brookes in 2014. They are specialists in the design, build and implementation of safe, ethical, customised AI systems, working with over 250 organisations across the Healthcare, Government & Public Services, Infrastructure, Energy and Retail & Consumer industries.
In May 2021, Faculty secured £30 million of Series A funding with ambitions to scale their company from 150 in 20212 to a projected 700 people by 2027. Fuelled by customer demand and new AIaaS products, they needed to bolster their existing Product, Engineering and Commercial teams with brilliant technical specialists and add key positions to assist in scaling the business.

As one of the fastest growing tech companies in the UK, Faculty needed a top-class internal Talent Acquisition function to hire incredible people that will allow them to continue building the technology that will transform the future. That's where Talent Point came in.
The challenge.
Define

their end-to-end interview process to assist in attracting best talent

Establish a well-defined hiring process, across all departments, to mirror the hiring success achieved

in their Engineering team
Work closely with new internal Talent Acquisition function to develop best-practice in their hiring process

Reposition new Talent Acquisition team as a high-performing internal function
"
Talent Point have been instrumental in growing the Machine Learning Engineering team at Faculty. They quickly understood our needs, the scope of roles we required and how to find excellent engineers who are capable of client
interactions.
"
Our solution.
Faculty's own talent function lacked the capacity to manage both inbound applications as well as implement strategic workforce planning that would allow for long-term growth. Talent Point acted as an extension of their existing team to develop a specialist Talent Acquisition function within the business.
Focusing on Product Engineering and Commercial hiring, we reviewed and implemented a streamlined interview process, providing clear definition and structure. Across key hiring positions, we created bespoke executive search and assessment process designed to help grow an established, fresh-thinking, outstanding leadership team to drive the company culture and long-term growth post-Series A.
Utilising our Talent Point Suite of tools to systematically measure talent requirements against availability in the market, we were able to reposition talent acquisition within the business as a trusted advisor and subject matter expert. This, alongside the driving of an Internal Referral Programme, meant we were able to directly influence time to hire and quality of applications.
Well-defined processes across Engineering and Commercial roles positioned Faculty as an employer of choice in AI and provided them the springboard to accelerate exceptional business performance across their customer base.
A clear success.
Over an 8-month period, Talent Point made 44 hires, averaging 5+ hires per month. We have more than halved Submissions-to-hire by 63% and delivered quantity and quality hires while recouping an incredible 44-hour time saving in the interview process per role. In addition, we delivered a time-to-hire reduction from 45 days to 25 days.
Working with Faculty, we have implemented effective end-to-end, data-driven processes and procedures that has elevated their employer brand. This has resulted in 4 Director-level hires which represents an acceptance rate of 80% at that level.
Through the elevation of talent acquisition throughout the business, Faculty have positioned themselves as an employer of choice for tech's best and brightest while building the senior team that will deliver on their strategic business goals.