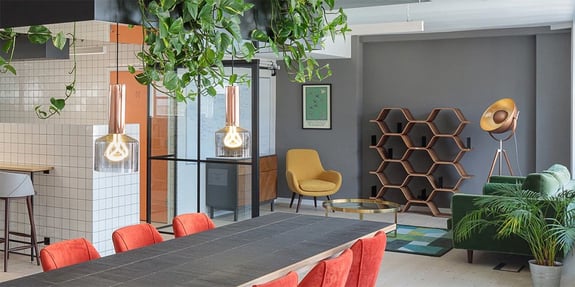 Preparing for rapid UK expansion.
About MADE.com
In 2010, MADE launched with one core objective: to disrupt the homeware industry with great design that was accessible to everyone. They planned to revolutionise the supply chain by placing MADE entirely online – which was unheard of in this industry till then.
By placing tech and innovation at the heart of their furniture business, they would create an entirely new business model. But, to do this, they needed a solid technical team.
The challenge.
Needed to establish and scale an engineering team quickly.
Culture key for early hires into the team.
High technical bar given complexity of product.
Very small hiring team with limited time to allocate to interviewing.
"We had a round of investment in 2018 and at the time our tech team pretty much doubled in size. We partnered with Talent Point to ensure that we attracted the best possible to talent to MADE.com and could fulfil those roles as quickly as we could"
Our solution.
Before anything else, we needed to tackle MADE's brand perception within the world of Tech; initially, the tech professionals we spoke to thought MADE was 'just' a furniture company. By putting together a compelling brand story that outlined how MADE used technology to enable their complex ecommerce operations, we were able to convey MADE as an appealing employer to even the most selective engineers, which helped when we moved onto hiring for roles.
Next, we helped MADE redesign their tech vacancies to appeal to their target demographic. This included highlighting attractive opportunities and focusing on long-term retention. We helped them to identify and target the talent they needed, and then we ensured all applicants went through a minimum of two rounds of competency-based interviewing before being forwarded to MADE's internal hiring team.
A clear success.
To date we've secured 19 technologists at just over three interviews per hire, stretching across Engineering, Testing, DevOps and Data. This has helped contribute to MADE expanding into stunning new offices near Old Street and continue their impressive global growth.
We've built trust, openness and have taken away the 'headache of tech hiring' for the team!