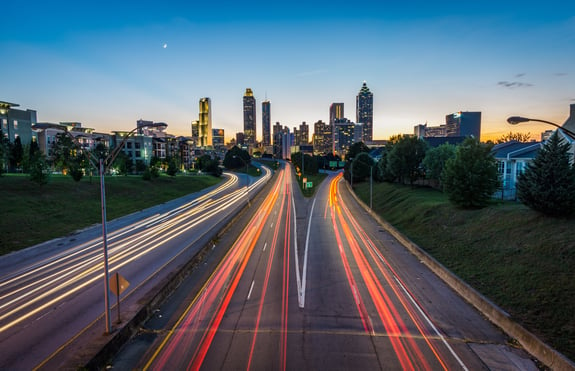 Scaling the future of mass transit.
Optibus
7
Country talent sourcing strategy.
100
Strong team, scaled from scratch.
4.1
Average submissions-to-hire.
21
Average Days time-to-hire.
£352,000
Per year, saved on agency cost.
About Optibus.
Optibus is the first public transportation unicorn and were founded as a SaaS company in 2014, with the aim of working to power complex transit operations in cities around the world, currently present in over 1000 cities globally. This innovative company manages planning, scheduling and the overall optimization of the movement of vehicles and drivers to improve their quality and reliability to make operations more efficient for all. Optibus is saving these companies millions of dollars per year and is having a monumental global impact by lowering CO2 emissions and changing the game for mobility worldwide.
As a cloud-native AI platform, Optibus brings much-needed innovation to the essential mobility mode at the heart of our cities public transportation.

Optibus Makes Mobility Better. Not only are they super passionate about mass transportation and the technology used to transform it, Optibus is committed to creating a company culture that is built on a shared vision and mission, real work/life balance, professional and personal growth and of course, having lots of fun! As Optibus' growth continues, their collaborative, intelligent, diverse and inclusive culture remains their top priority to continue to build and maintain.
The challenge.
Increase volume-of-hiring in Solution Engineering to support the rapid growth in customers
Speed up time-to-hire to ensure our product can be implemented on customer site in time with SLA's



Reduce overall cost-of-hire
Ensure a great candidate experience
"The Talent Point team have been my right-hand for more than a year now. They are dependable, hardworking, and bring us candidates of a very high calibre. I'm excited for our partnership to grow and scale as our company goes on to double in size in 2022."
Our solution.
We built and scaled Optibus' European operations, increasing their volume of hiring by 600% across Spain, Portugal, Italy, Germany, Sweden, the CoE in London, and Tel Aviv. Optibus partnered with Talent Point when the company was scaling heavily across Europe having just signed one of the largest deals in the company's history. This led to an urgent need to scale Optibus, including the Solution Engineering team, to support implementation of the software. There needed to be a huge surge in volume of hiring whilst reducing time-to-hire to achieve this.
Our first task involved understanding their core requirements and breaking these down into simple to understand competencies so we could access the widest possible Talent Pool to choose and attract the best possible talent. Similarly, we had to understand their current interview process and streamline it to make sure we were getting applicants through the process as soon as possible. Lastly, we needed to maximise how we positioned roles to applicants to maximise long term retention and ensure all those who were accepted – this was key given the time pressure.
We used our Market Report system to provide live data on sourcing success across key roles and skill sets to drive hiring across geographies.
Breaking down the key requirements of roles allowed us to assess across the widest possible talent pool to scale at speed. We streamlined and simplified their interview process to reduce overall time-to-hire while enabling the identification of the highest possible calibre of candidate throughout the process.
Optibus are the perfect partner and worked very closely with us. We worked closely with the Head of Growth & Talent, Head of Customer Success, and the GM of EMEA to understand what we were looking for and simplify the skill set allowing us to screen for potential and ability then specific prior experience. Equally, they took our advice on simplifying the interview process allowing us to get applicants through the stages quickly.
A clear success.
In 12 months, we made 47 hires. With an average of 4 Interviews per hire. We had a 92% offer acceptance. We increased the volume-of-hiring by 600% compared to the 6 months prior to be on the account.
We opened up the number of hiring managers we worked with to span all of Europe and Israel across different teams within Optibus including Sales and Software Engineering to continue to help the company scale across multiple departments.
The impact.
Optibus scaled with Talent Point from Series B to successfully achieve a Series D funding

They became a Unicorn with a $1.3 Billion valuation


We scaled their European Tech team from 0 to 100 employees across all verticals in two years