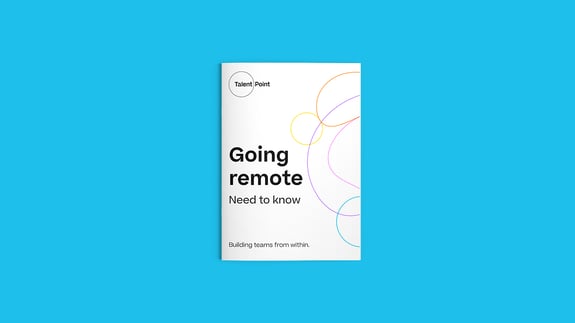 So, what is this guide on remote work all about?
Prior to COVID-19, wherever possible we'd encourage customers to consider offering some flexible working options. Doing so had many benefits including; competitive hiring advantage, opportunity to hire more diversely and provide a better work life balance for employees.
The pandemic induced lockdowns meant overnight almost everyone was forced into making remote-first work for them.
This presents companies with an important question. What is our policy on, and approach to, remote working in the future and how do we make it work for us?
To help you answer this question, in this guide we'll cover:
Why remote working is important
Important considerations to make for your team
Remote leadership and culture
Hiring and interviewing remotely
Compensation for remote employees
Onboarding remote teams
At Talent Point, we're committed to making sure our customers can hire and retain the very best talent for them regardless of their situation.
If you're looking for a talent partner who can help you adapt to achieve your goals, get in touch today.